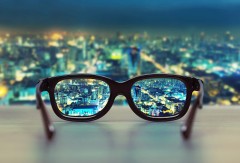 When entrepreneurs get excited about serving their customers, it's easy to fall into the trap of chasing new "shiny things." A customer wants you to add an extra service. An investor gives you an idea for a cool side business. Your sales team thinks of a potential new market.
But when those shiny things are not aligned with your core focus, you've lost traction. Anytime you waver from your core focus, you pull attention and energy away from your business purpose.
Core focus often gets interpreted as your mission statement or vision statement, but it's really defined as your reason for being — your niche. Your job as the leader of your organization is to establish your organization's core focus and not let anything distract you, or anyone on your team, from that focus.
You know your company is straying from its core focus when:
You are attracting new prospects daily but are having trouble turning them into paying clients.
Your clients have few, if any, commonalities between them — they all look and behave differently.
Your team has too many projects on their plates and those projects have little to do with the established focus.
These are all signs that your team is confused about the core focus of the organization. It's important to decide what business you are in and then be in that business. Once you know your core focus, stay there.
In the book Traction: Get a Grip on Your Business, by Gino Wickman, the author lays out exactly two questions that you and your leadership team must be able to answer to ensure that your business' core focus is crystal clear:
1. Why does your company exist?
2. What is your organization's niche?
Working out why you exist
To define your core focus, assemble your leadership team and have each person write a response to the first question. No matter what responses you get, you're likely to learn an awful lot about what your team thinks the organization is all about.
Gather all the responses and post them on one big board so everyone can see them at once. Somewhere behind those mixed answers is your core focus and you've got to dig it out.
Defining your special niche
Once you have settled on why you exist, ask the second question. With the first question behind you, this one seems like it should be easier — but don't be too surprised if it's harder. After all, you're doing this because the core focus is not clear.
Finally, take the time to conduct an involved group discussion to weed out, refine, and revise the answers until you have a single core focus that everyone understands.
Once your core focus is clear, you'll notice that your people will have a much better idea how they should be spending their time. Distractions that are not part of your core focus are easier to identify and send packing. With all eyes on your single focus, your business can begin to really gain traction.
https://financialgravity.com/wp-content/uploads/2018/01/FGLogo-blues-wo-tagline-high-res.jpg
0
0
Financial Gravity
https://financialgravity.com/wp-content/uploads/2018/01/FGLogo-blues-wo-tagline-high-res.jpg
Financial Gravity
2015-08-25 13:50:52
2015-08-25 13:50:52
Avoid This Classic Business Killer